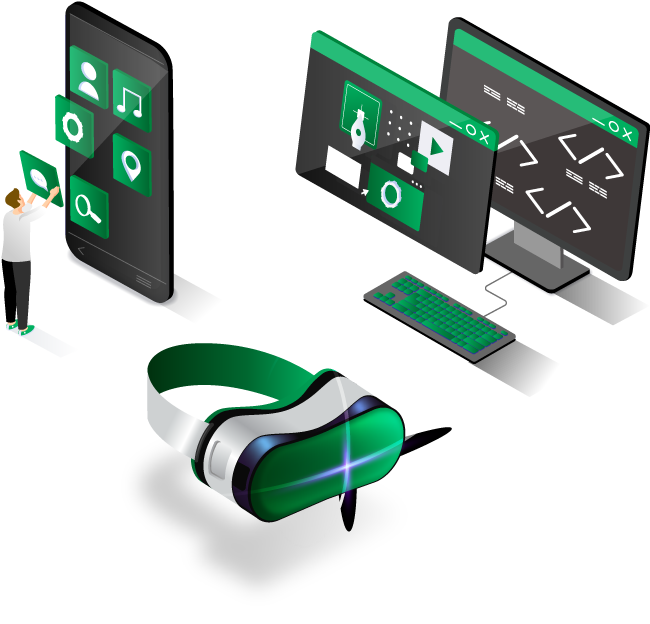 Peek into the future, before you build it
Rapid Prototyping
You have an exceptional idea that will change the world but unsure of where to next?​
Don't worry! We've got this - Let's help you take your concept from drawing board to market, even when budget and/or resource is limited. With a wide range of design and technical expertise , we are the perfect one-stop-shop for all your tech prototyping needs.
Faster Product Developmen4
Reduced Risk & Uncertainty
Enhanced User Involvement
Increased Investment Opportunity
Effective Stakeholder Communication
What we offer
We harness the power of user centered design approach to create, build and test product/ service ideas at the speed of light. From concept to development, we have a full stack team to help you move the project forward.
Discovery Session
You have

an idea of the product with many unknowns

You get

a full stack creative tech team to help crafting the final solution, reducing risks and meeting user goals

deliverables

1. Idea board describing user flow and functionalities
2. Wireframes or sketches to represent customer journey map
3. Product feature recommendations and estimated roadmap
4-5 days
Design Sprint
You have

a well-defined product flow with wireframes

You get

a genuine user validation using a testable digital prototype deliverables

deliverables

1. Review of existing UI
2. High fidelity user interface
3. Clickable interactive prototype
4. Ready to code UI design files
5. User study guidelines and usability report
2-3 weeks
Tech Consulting & Support
You have

a web/mobile/phygital application ready for design handoff to a development team

You get

a comprehensive technical feasibility assessment and recommendations deliverables

deliverables

1. Tech stack recommendation
2. Agile consultancy
3. Technical blueprint to guide developers
2-3 weeks
Presentation & Storytelling
You have

a product to take to market with a prototype and an understanding of your users

You get

a story-based summary of the whole concept and product journey for stakeholder communication

deliverables

1. Brand identity document
2. Visual pitch deck
2 weeks